Today I turned twenty two and this is my birthday outfit :)
click Read More for outfit photos.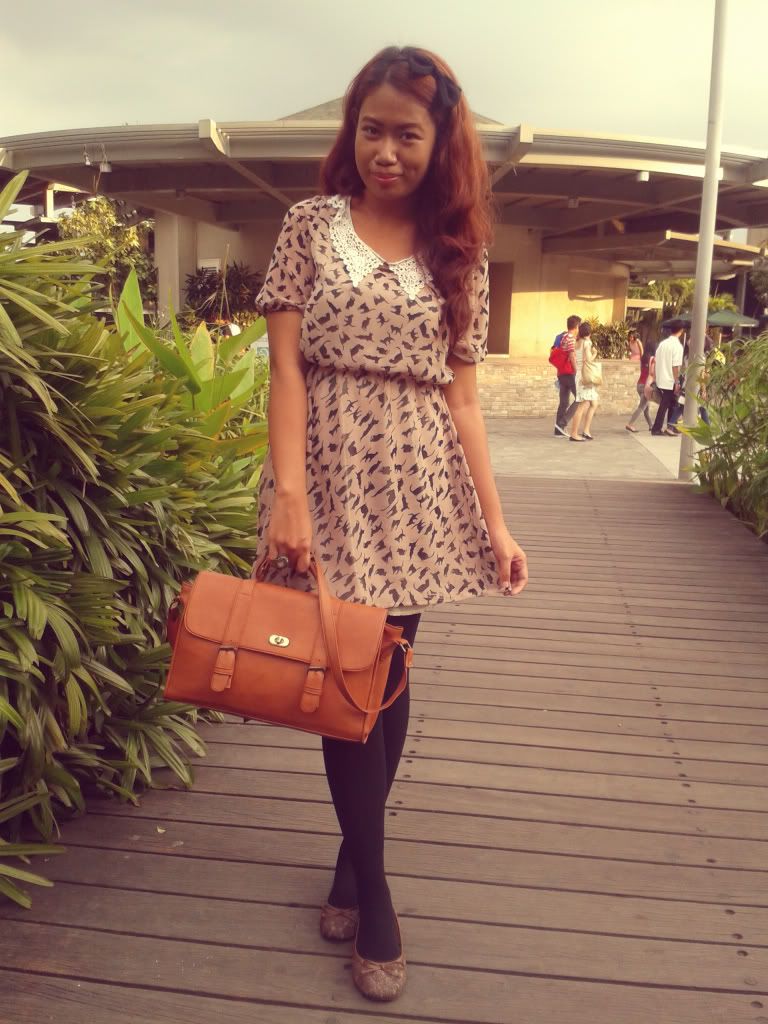 just so you know, I've been bitten by
mosquitoes and they left some bite scars on my right leg.
That's the reason why I can't wear dresses/shorts/skirts.
I've been stuck on wearing pants since last December. :(
since today is my birthday, I decided to brave
the not-so-tights-friendly weather of Manila just to wear
a dress for my birthday.
Birthday outfit should be extra special right? haha
dress - thrift shop
blazer - redhead
tights - sm dept. store
flats - sm parisian plus
bag - hdy
headband - forever 21
ring - divi
*(when you see it) oopsie I think my flats is happier than me. haha :)
There's an upcoming birthday giveaway next week :)
Love, Maria