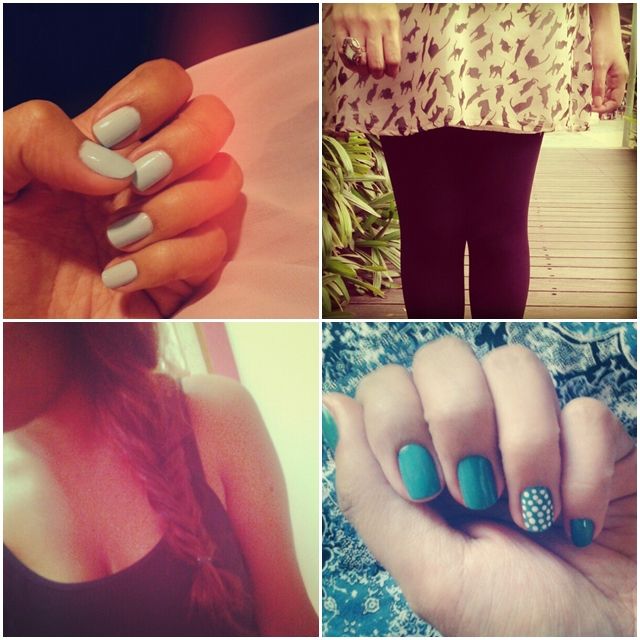 another insta thursday post.
feel free to follow me on IG @iammariabee
All photos are from my Samsung Galaxy Ace Plus phone :)
1. light blue nail polish from face shop
2. taken during my birthday.
3. messy fish tail braid.
4. super cheap but oh so cute nail art. :)
** Last Day to join my giveaway!
CLICK HERE
to join!!! **
Love, Maria