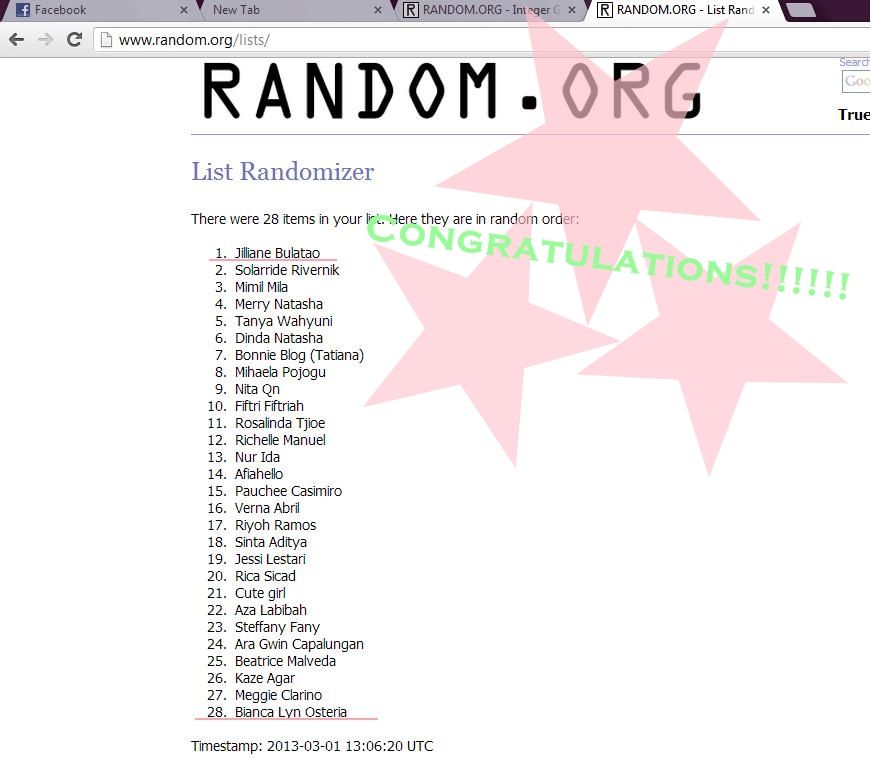 As promised on my last outfit post, here are the winners of my
b-day giveaway!!!
Congratulations to Jilliane Bulatao and Bianca Lyn Osteria!!!
I decided to pick up the first and last name on the list
since in random raffle, it is always the first and second who usually
win right??? So I decided to break the usual raffle mechanics.
Thank you so much to all the lovely bees who joined!
Love, Maria