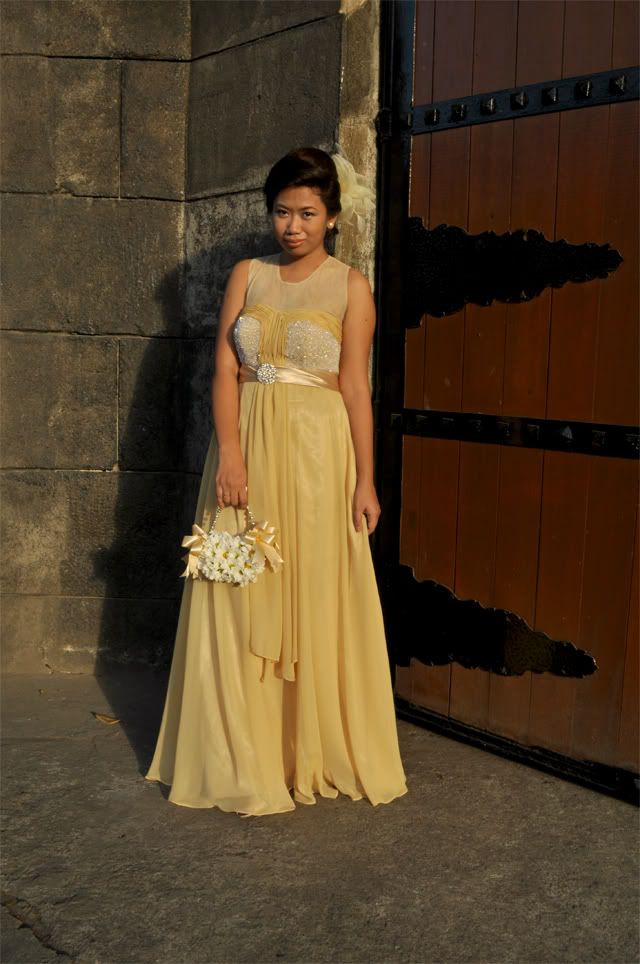 7 months ago, I had a nightmare,
probably the worst nightmare that a girl can have.
I don't know why a person will make your life like a fairy tale
and suddenly turn it into a nightmare.
Yes, I was cheated. I was cheated by the person who
I thought was my prince charming. And attending a wedding while
you're suffering a severe pain from a break up isn't a good idea.
But I want to be a part of my cousin's fairy tale,
I want to witness her happy ending as she's marrying
the love of her life so I set aside my wounded heart
and begin to smile as I put on my gown.
gown - custom made, designed by yours truly :)
Love, Maria