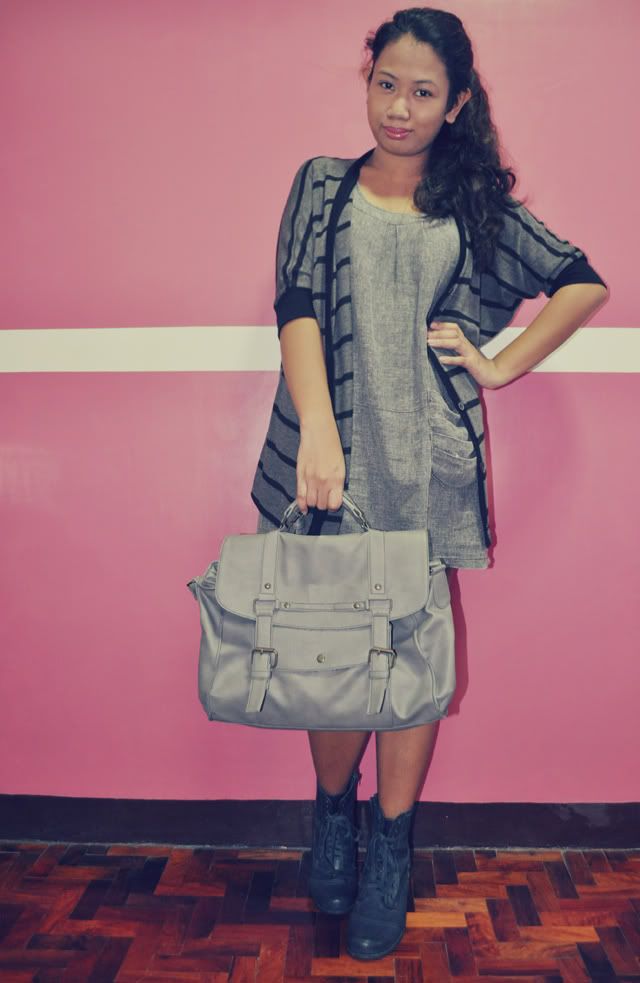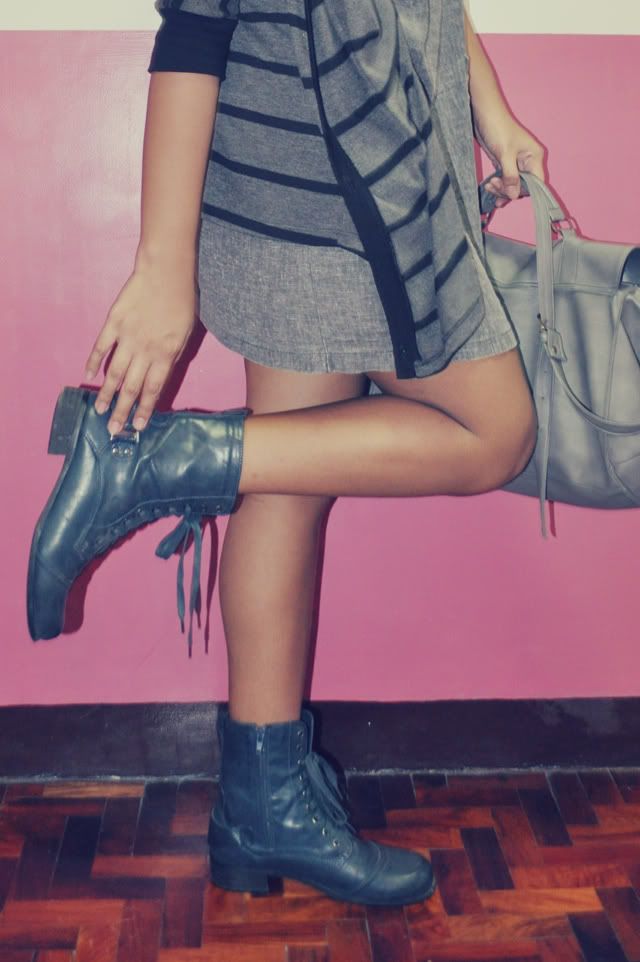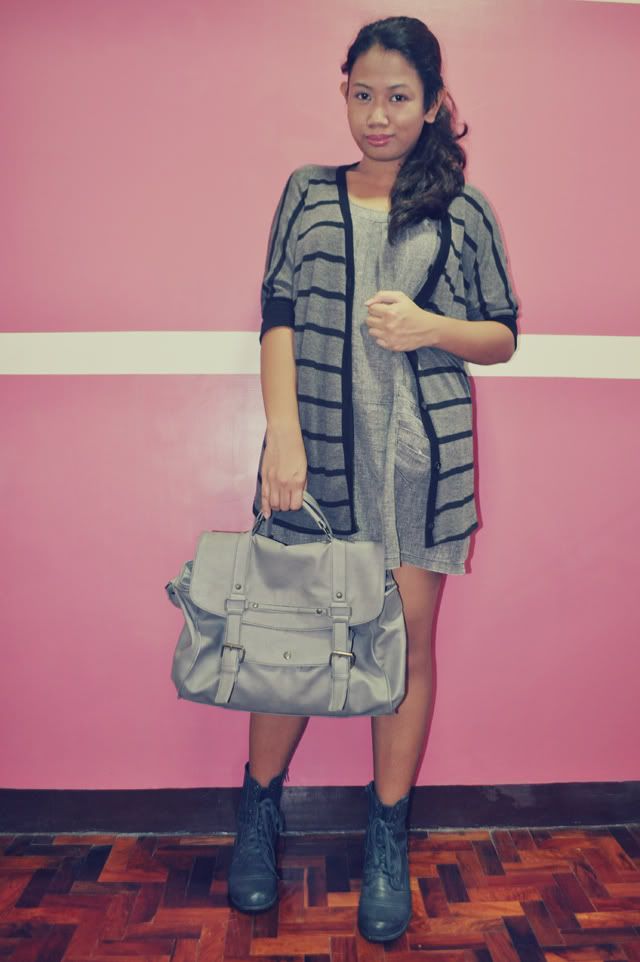 If I'm still a student, I would probably wear my military boots everyday
this season. What I love about this rainy season is that you can wear tights,
boots, or layer your clothes all the way you want without getting those
head-to-toe stare from the people who think that wearing a pair of boots here
in Manila is acriminal offense specially if you're a commuter like me.
Sometimes I often imagine that some people say
"Anong eksena nitong babaeng to? boots sa jeep / mrt? Seryoso ka teh?"
Well, I just want to take advantage of the weather. Commuters may laugh at my
boots or at me but I don't care. As long as I'm comfortable on what I wear.
Kanya kanyang ganap yan. haha :)
p.s I hate the harsh shadow on my photos, I really need a reflector
but for the meantime, I'm gonna use my full body mirror as a reflector
when taking outfit shots by myself. haha :)
striped cardigan - forever 21
gray dress - thrifted
boots - juan/janilyn ; gifted

Love, Maria