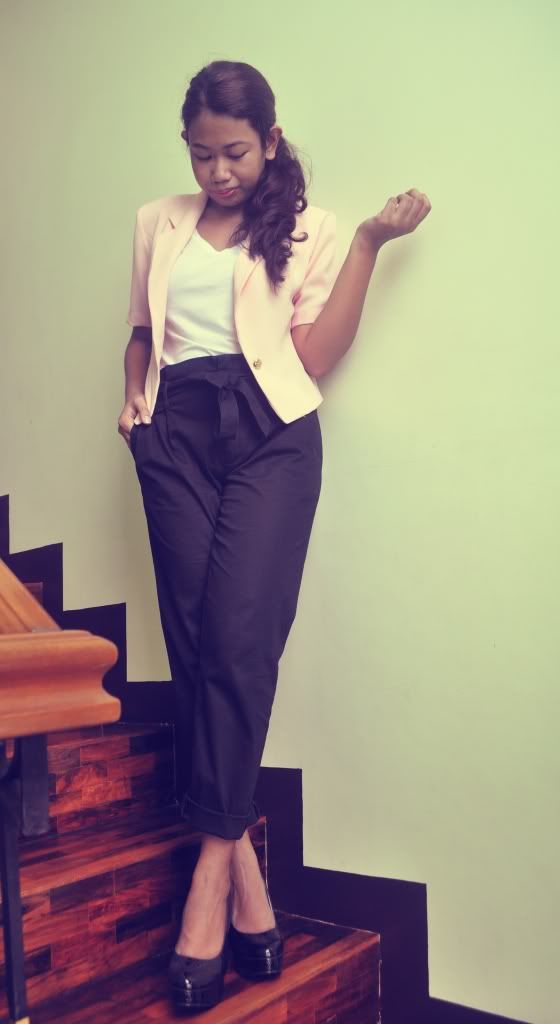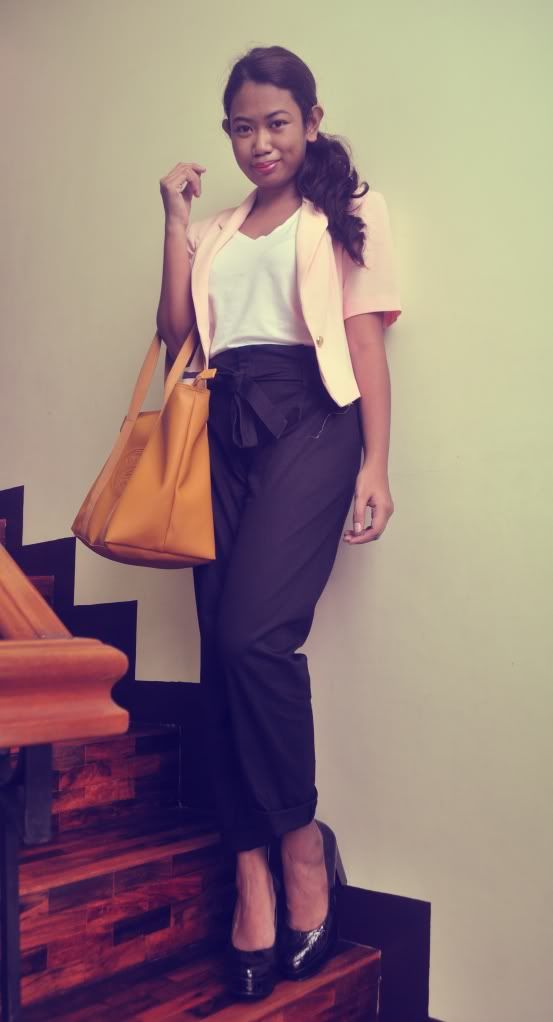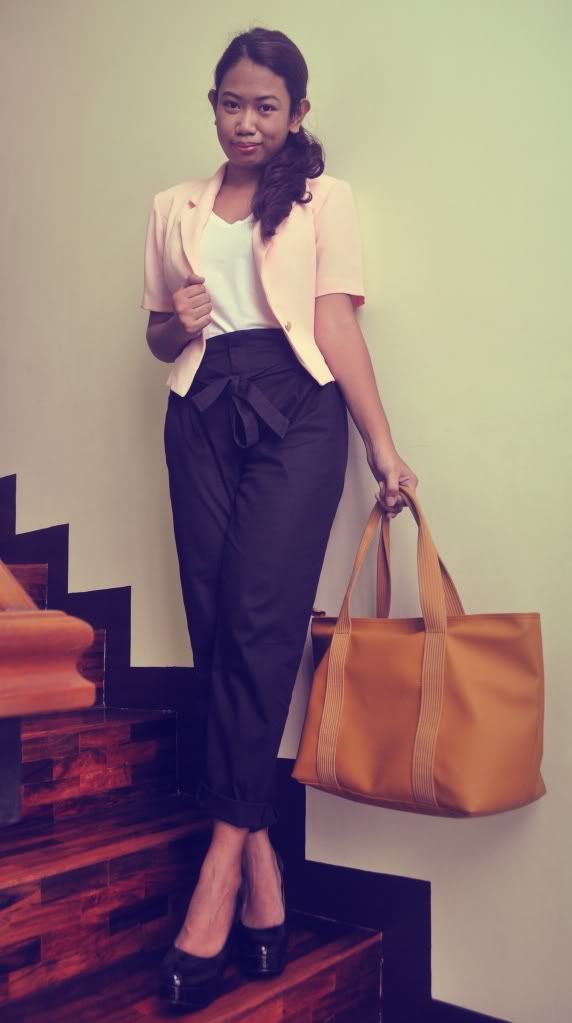 Happy Saturday lovely bees!
This is what I wore for a job interview last Monday
and I got the job! woohoo! I would say that it must have been
the lucky baby pink cropped blazer! :)
Monday will be my first day at work and I'll be working from 8am-6pm.
Thank goodness that I don't have to wear any uniforms yet, I just
hope that I can post my daily outfits here. I'm excited
not for work but for daily outfits. Haha :)

Oh! Thanks to my 8 year old cousin who took these photos using
my camera. I fixed the settings and just taught her how to properly
hold my dslr and tadaaah! I think she did great! :)


cropped blazer - thrift shop
bag - lacoste
shirt - kashieca
pants - sm dept. store
shoes - carmelletes
Love, Maria
ps. i hate my feet here. I don't know why my veins are
so obvious in these photos. :/