I am not rich but I am blessed, I may not have all the clothes that I want
but I can wear a piece of clothing in a different way or so.
Haha. Okay, I always repeat clothes but who doesn't?
It's just a matter of how you're going to style it in a different way.
Do you agree???
Obviously, this is another outfit post wearing my heart
click Read More to view outfit photos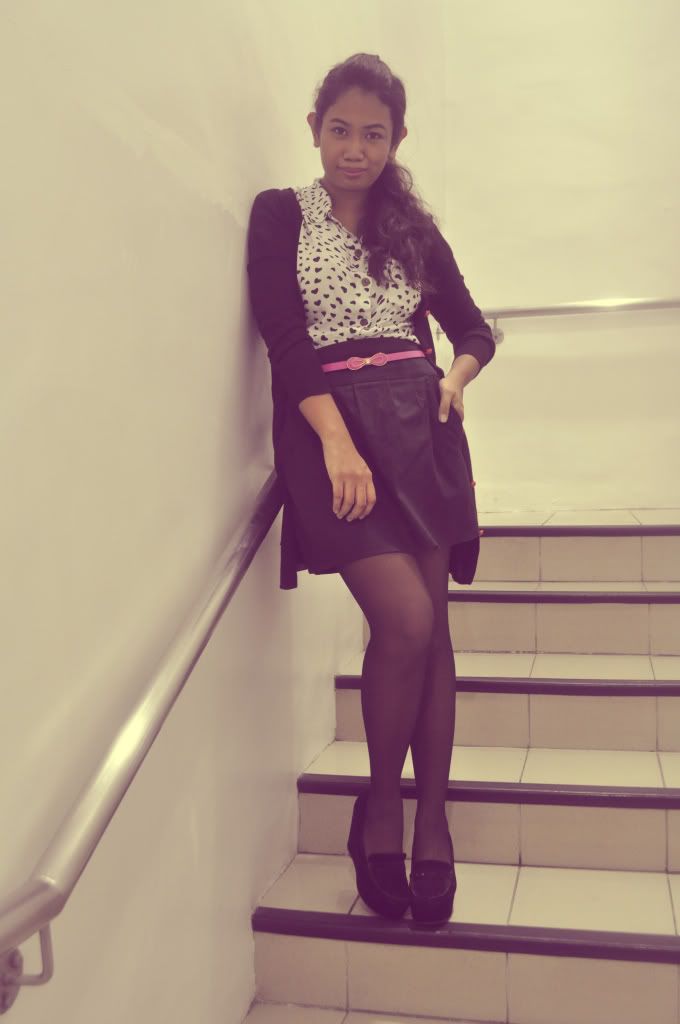 this time I wore it with sheer black tights, my favorite black cardigan
I love the red buttons on it, and these suede wedge penny loafers
(which are little bit tight for my big feet but I still bought them because
I really want them. haha Tiis Ganda lang. )
and about the title, it's really nice when you can take your photos where no
one can see you except for your friend who takes your pictures. I'm not sure
if it's a fire exit or just a service stairs at the mall. haha :)
top - gh
skirt - Robinson's Dept. Store
tights - SM Dept. Store
shoes - Parisian
cardigan - thrift shop
belt - genevieve gozum
Love, Maria