A heart print top for a single bee like me. I'm not in a hurry to be in a
relationship again but I am ready to jump and ready to fall in love once more.
Anyway, about this outfit I love how my pink bow belt pops!!!
click READ MORE to view outfit photos :)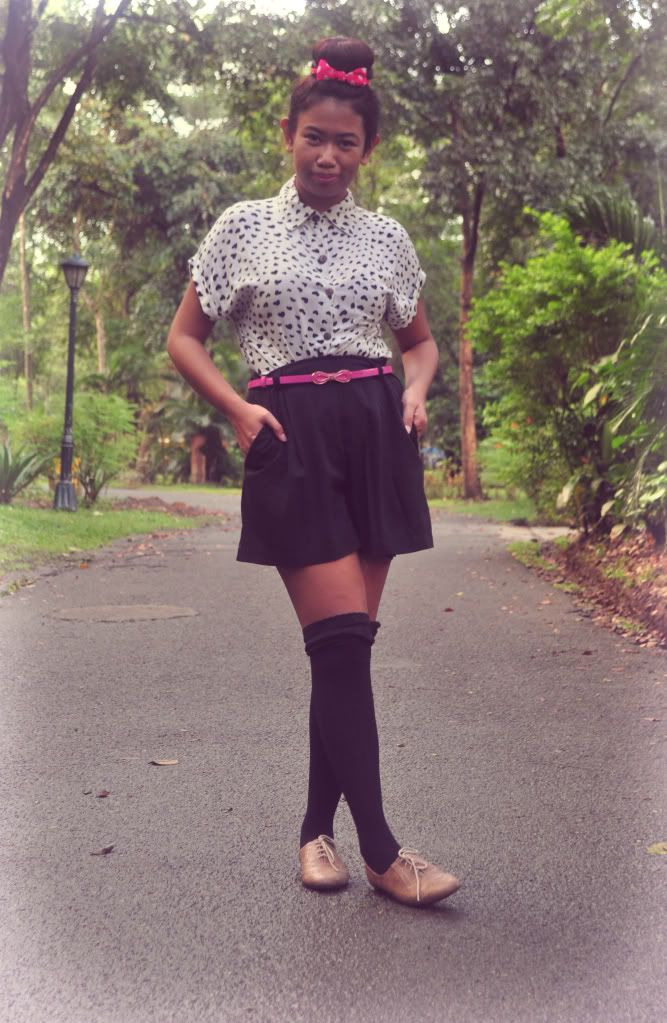 After almost a year of not wearing tights / knee high socks,
I can finally wear them again, it's getting cold here in Manila so
I must take advantage this kind of weather while I still can :)
What do you think about my donut bun with bow, is it yay or nay???
top - gh
shorts - thrift shop
belt and tights - genevieve gozum
shoes - made in marikina
Love, Maria